Health guidance for Alaska travelers

Travelers arriving in Alaska from another state or country are encouraged to follow health guidance. Read the current guidance at the COVID-19 Outbreak Health Advisories Information Page, Alaska Safe Travels App, and frequently asked questions.

On this page:
Conditions across Alaska are dynamic and may change with little notice as a result of the COVID-19 pandemic. Always plan ahead and be prepared for changes. Enjoy your travels, but we ask that you stay home if you feel sick, even if you have mild symptoms.
Travel Advisories in Effect
Health Advisory 2: International and Interstate Travel, which addresses recommendations regarding travel into Alaska, and Health Advisory 3: Intrastate Travel, which addresses travel within Alaska, went into effect on February 14, 2021, and have been updated on April 26, 2021. The changes keep protective protocols in place but are aimed at making the rules simpler and easier to understand. Read the detailed recommendations and information at Health Advisory Information.

If I get vaccinated do I have to comply with Health Advisory 3, Intrastate Travel or Health Advisory 2, International and Interstate Travel?
Wear a Mask While Traveling
All travelers into, within, or out of the United States, e.g., on airplanes, ships, ferries, trains, subways, buses, taxis, and ride-shares will be required to wear a mask. The mask requirement also applies to travelers in U.S. transportation hubs such as airports and seaports; train, bus, and subway stations; and any other areas that provide transportation. Transportation operators must require individuals onboard to wear masks when boarding, disembarking, and for the duration of travel. Operators of transportation hubs must require individuals to wear a mask when entering or on the premises of a transportation hub.
From more information on President Biden's Executive Order or to view frequently asked question, visit: Federal Register Notice: Wearing of face masks while on conveyances and at transportation hubs.
Critical Infrastructure
Travel that is deemed essential or for critical personal needs, as previously defined in Health Advisories 2 and 3, will continue as it has under existing guidance. This includes, but is not limited to, child custody exchanges or visitation, and military families relocating under orders.
Traveling after having COVID-19
Asymptomatic travelers that had a positive viral test for COVID-19 within 90 days of departure to Alaska are not recommended to pre-travel test nor test upon arrival. Proof of prior positive viral test for COVID-19 can be optionally uploaded to the Alaska Safe Travels App.Individuals who are currently positive with COVID-19, cannot travel to Alaska until they have been released from isolation, or cleared for travel, by a medical provider or public health agency.
Traveling through Canada
The Government of Canada has introduced further restrictions on international travel and new rules for international flights, COVID-19 testing and quarantine are in effect. Find out if you can enter Canada.
Traveling to Canada through Tok? Be advised that capacity for COVID testing at the border is limited in Tok. It is highly recommended that you obtain testing in your home community, Anchorage, or Fairbanks beforehand. Limited testing is currently available in Tok. Please call ahead and schedule your test with Capstone at (907) 864-4642. Calling ahead will assure your spot and speed up the process. Please keep in mind that test results can take up to 72 hours. For more information, visit COVID-19 vaccinated travelers entering Canada.
Traveling internationally to Alaska

If you're traveling internationally to the United States, make plans to get tested before travel:
Testing
The State of Alaska has no travel testing requirements. However, pre-travel testing continues to be strongly encouraged for non-vaccinated travelers. Fully vaccinated travelers are not asked to test. Individuals are fully vaccinated two weeks after the receipt of one dose of a single-dose COVID-19 vaccine, or the second dose in a two-dose series. For more information, visit our COVID-19 Testing webpage.
Where can I find a test site?
Alaska does not endorse or suggest any particular testing site or company, but the following information is provided to assist in your research:
What are at-home options for testing?
There are seven FDA-approved home-collection COVID tests:
Health considerations while traveling
Travelers are welcome to come to Alaska and receiving a viral COVID-19 test before their departure is strongly encouraged. Travelers may test for free upon arrival. Alaska has some of the lowest numbers of COVID-19 cases in the country, and we'd like to keep it that way.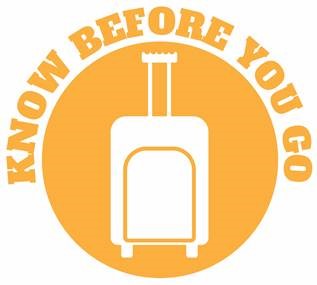 Know before you go! Plan ahead and get tested before you travel
Advance planning is the best way to ensure a successful trip. Here are a few key steps you can take to protect yourself:
Test for COVID-19 before you go
Bring printed proof of a negative COVID-19 test. Upload the results and in the Alaska Safe Travels App before or upon arrival.

Protect your trip
Unexpected events can cause conditions to quickly change. Medical, evacuation and travel insurance are recommended.

Prepare for your trip
Minimize your exposure in public settings in the weeks before you travel.

Check local restrictions
Different communities have different rules. Check with each community you are traveling to before you go.

Plan to minimize public interactions on your trip
Take advantage of the space and great outdoors Alaska has to offer and plan to limit time in public indoor spaces.

Cloth face coverings, social distancing and good hygiene strongly encouraged
Some places may require the use of a face covering. Stay six feet away from others and wash your hands often.

Stay home if you're sick
If you're ill or been exposed to a person with COVID-19 in the past 14 days, postpone your trip.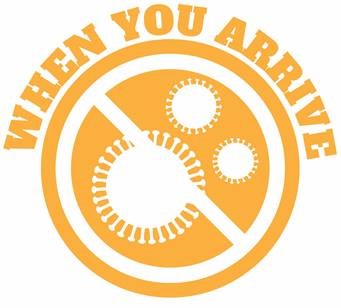 Welcome to Alaska! When you arrive...
When you arrive, look for greeters who will assist you through the process and be prepared with the proper documentation:
Alaska Safe Travels App
Submit your test results or sign up for a free test on the Alaska Safe Travels App


Provide proof of negative COVID-19 test
Arrive with proof of a negative viral COVID-19 test.

In the event of a positive COVID-19 test
If you test positive in Alaska, you must isolate at your own expense for 14 days or until a public health official clears you for traveling.

Lodging expenses
Each traveler is responsible for their own expenses while in quarantine or isolation, including lodging.

If no one is there to greet you
If no one is there to greet you when you arrive in Alaska, please email covidquestions@alaska.gov for directions on how to comply with the guidance of Health Advisories 2 and 3.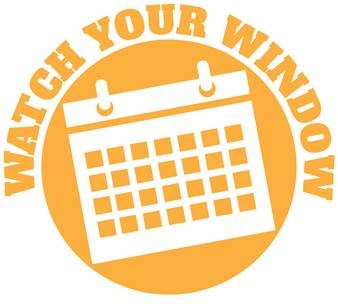 While you're here, watch your window!
Be a COVID-conscious traveler:
Limit exposure for 14 days
A negative viral COVID-19 test isn't the same as quarantine. A negative test doesn't mean you won't develop symptoms or test positive later, so we respectfully ask you to limit your social interactions during your trip to protect yourself and others.

Avoid indoor spaces
Use take-out and delivery options for food. Enjoy the great outdoors and Alaska's wide open spaces.

Avoid large gatherings
Now isn't the time to be in a big crowd. If your travel or business in Alaska requires you to be part of a gathering, or anytime you are out in public, we ask that you stay at least 6 feet away from others.

Check local restrictions
Different communities may have different rules. Check before you go.

Get a second test
Get a second COVID-19 test 5-14 days after you arrive in Alaska. 

If you're a critical infrastructure worker
Follow your employer's workforce protect plan on file with the State of Alaska.
Questions?
Please have a safe and healthy trip. If you need more information, please visit these sites:
Contact information
Test results and testing questions with health information included, and Alaska Safe Travels Forms, should be sent to traveler@alaska.gov. 
Questions related to upcoming travel and testing guidance for coming to Alaska can be sent to: covidinfo@alaskatia.org or contact (907) 646-3322, staffed M-F 9am-5pm.

Questions regarding DHSS COVID-19 response, including health advisories, can be sent to covidquestions@alaska.gov.