Businesses & Workplaces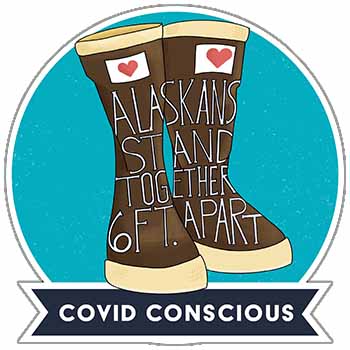 While Alaskans' efforts to keep the spread low have made a difference, COVID-19 is still a serious health concern in Alaska. There's a lot you can do as a business owner to help keep your workforce and clients safe.
Review available guidance when planning your approach
The CDC offers tools to support your planning:
Follow updates from the State of Alaska:
Consult local authorities to see what additional mandates or guidance will apply to your business.
Check with industry associations and industry leads to determine if there might be additional guidance for your industry.
Returning to work after a positive COVID-19 test
The department is relying on businesses to help get Alaskans back to work at the appropriate times:
There is currently no capacity for Public Health staff or contact tracers to send individualized and signed Release from Quarantine or Release from Isolation letters to employers. With the high number of case counts and contacts, our contact tracers are focusing on efforts to contact as many positive cases as possible.
Employers should work with their human resources staff to ensure that return to work policies and procedures are consistent with CDC guidance.
It's best for all of Alaska that employees return to work and not be unnecessarily restricted after they have recovered from COVID or completed 14 days of quarantine from their last exposure. Remember that a test-based strategy cannot be used to determine when to discontinue home isolation, except in rare circumstances under guidance from public health.
If you need further guidance, contact your health care provider.
Resources to download, print and share
A spectrum of printable signs and other materials are available for you to communicate the measures your business is taking. 

Tips for implementing these materials (PDF)